Floods kill 29 in northern China as new storm bears down
Severe floods in China's northern province of Hebei brought by remnants of a typhoon killed at least 29 people and caused billions of dollars in economic losses. State media reported on Friday that rescue crews are still searching for 16 people missing in the storm that has brought on the most severe rainfall since records began 140 years ago.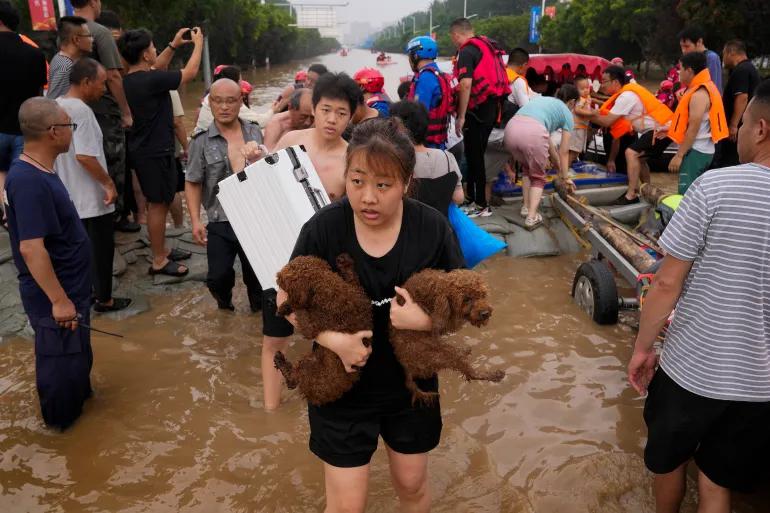 Official news agency Xinhua reported the province's reconstruction is expected to take two years to complete. Initial estimates showed its direct economic losses amounted to $13.2bn (95.8 billion yuan), state media China News Service said. Preliminary estimates announced showed 3.9 million residents, or about 5 percent of the province's population, were affected by the floods and more than 40,000 houses collapsed, it said. A further 155,500 houses and facilities that provided electricity and communications were seriously damaged.

Hundreds of thousands of hectares of crops were ruined in the province. More than 1.75 million residents have been relocated. Repairs to damaged power cables and other facilities were underway. According to Xinhua, the government pledged to ensure affected residents can move back to their homes or have new ones before winter. China's state media hailed the government's efforts to mitigate damage from the inundations, with coverage focused on tales of mutual aid and selfless officials working tirelessly on rescue efforts. But a week after the waters first swelled,

some villagers in Hebei said they did not receive adequate warnings from authorities about when the floods would come. Streets in parts of Hebei, which borders the capital Beijing, were still caked in mud on Friday while residents scrambled to recover waterlogged belongings and clean up damaged homes. The deluge followed weeks of historic heat, with scientists saying such extreme weather events were being exacerbated by climate change.