Lebanon, Israel troops fire tear gas along tense border in a disputed area
Lebanon's army said it has fired tear gas at Israeli forces over the border in response to smoke bombs fired at its troops, though Israel has said Lebanon started the confrontation.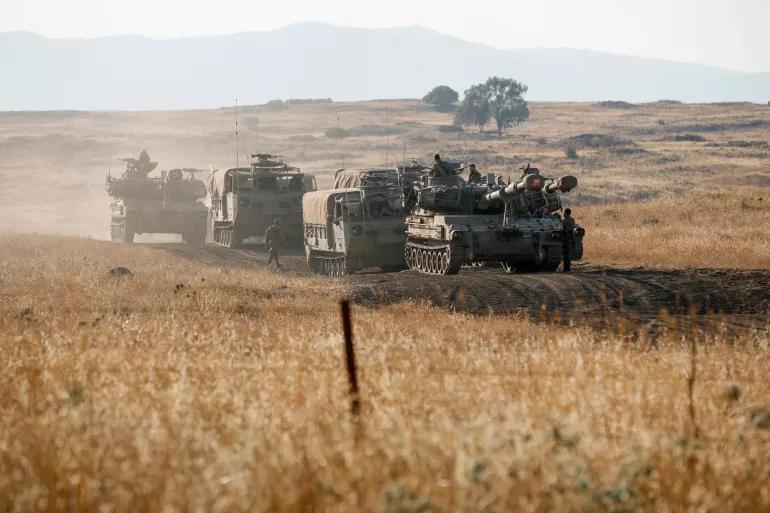 Tensions have flared along the frontier for the past several months, with rockets fired at Israel during flare-ups of Israeli-Palestinian violence and members of the heavily armed Lebanese group Hezbollah or its supporters facing off with Israeli forces. "Elements of the Israeli enemy violated the withdrawal line and fired smoke bombs at a Lebanese army patrol that was accompanying a bulldozer removing an earthen berm erected by the Israeli enemy north of the withdrawal line, the blue line, in the Bastra area," the Lebanese army said in a statement on Saturday.
The area where the incident occurred is in Chebaa Farms and the Kfar Chouba hills, which were captured by Israel from Syria during the 1967 Middle East war and are part of Syria's Golan Heights that Israel annexed in 1981. That unilateral annexation was not recognised internationally, except by the administration of former US president Donald Trump, and Syria demands the return of the territory. The Lebanese government has said the area belongs to Lebanon. The Israeli military said it was Lebanon that started the violence "A short while ago, [Israeli] soldiers spotted an engineering vehicle's shovel crossing the Blue Line from Lebanon into Israeli territory in the area of Mount Dov," a statement from the Israeli military said. "In response, [Israeli] soldiers used riot dispersal means." "The vehicle returned to Lebanese territory," the military said.