Deadly truck explosion hits checkpoint in central Somali town
At least 10 people have been killed and 20 others injured after a truck bomb exploded at a checkpoint in a residential area in the central Somali town of Beledweyne, a police official said on Saturday.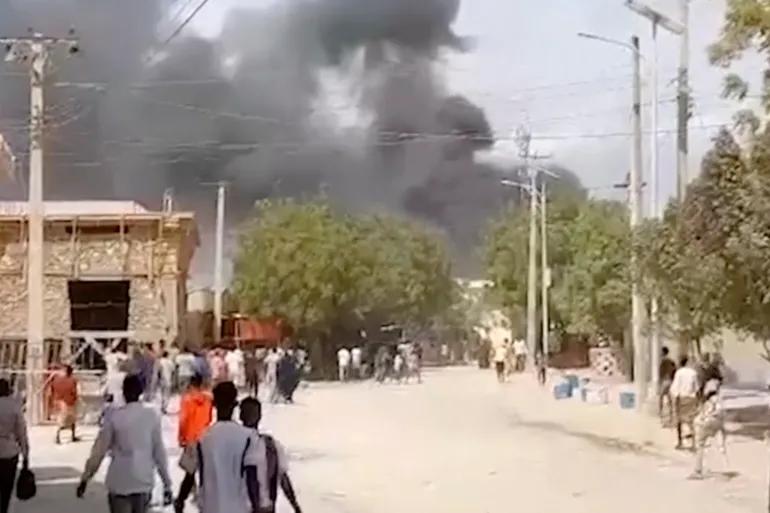 Videos shared on social media and some of them verified by Al Jazeera appear to show local residents searching for survivors in the rubble of the destroyed buildings. "So far I have seen 10 dead people including soldiers and civilians and over a dozen others injured, but the death toll is sure to rise," police officer Ahmed Aden told the Reuters news agency. Nearby buildings and shops were reduced to rubble, along with the checkpoint, he added.
A woman, Halima Nur, who was near the site, told Reuters her niece and others had been in a nearby shop and could not be reached. "I do not know what to say, all the kiosks are now just rubble. I can't trace my niece," she said. Abdifatah Mohamed Yusuf, the director-general of the Hirshabelle Ministry of Humanitarian and Disaster Management, said that 40 people were wounded. "Twenty of the wounded have been admitted to Beledweyne hospitals, while another 20 are in critical condition, prompting a request for their airlift to Mogadishu for advanced medical treatment," he told The Associated Press. Somali officials have offered conflicting casualty figures.
No group has claimed responsibility for the explosion in the town located in central Somalia's Hiran region, which has recently witnessed battles between the military and the al-Qaeda-linked al-Shabab armed group. The al-Shabab group has increased attacks since Somali President Hassan Sheikh Mohamud, who was elected for a second term last year, declared an "all-out war" on the group, which aims to overthrow the fragile internationally-backed government in Mogadishu.