Niger coup supporters call for French ambassador, troops to leave country
Thousands of people have rallied in the Nigerien capital, Niamey, demanding that France withdraw its ambassador and troops from the West African country as its new military rulers have accused the former colonial power of "interference".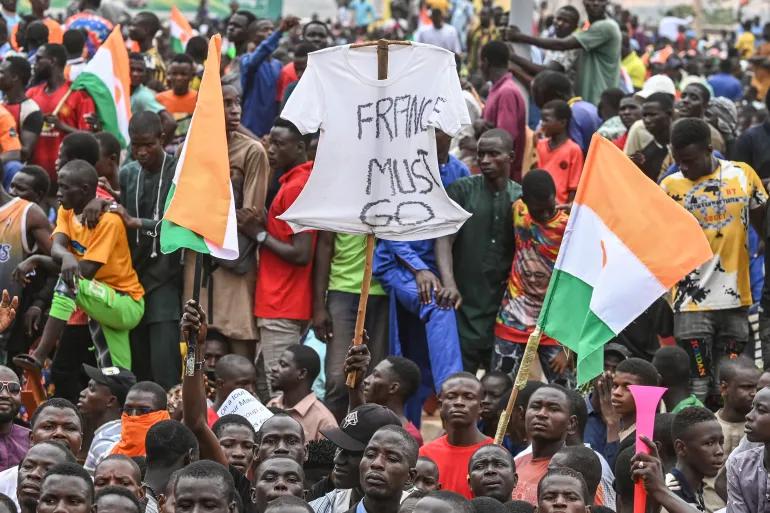 The protesters gathered near a military base housing French soldiers on Saturday after a call by several civic organizations hostile to the French military presence. They held up banners proclaiming, "French army, leave our country." Niger's military government, which seized power on July 26, has accused French President Emmanuel Macron of using divisive rhetoric in his comments about the coup and seeking to impose a neocolonial relationship with its former colony.
Macron has backed deposed President Mohamed Bazoum and refused to recognize Niger's new rulers. Sylvain Itte, France's ambassador, has remained in Niger, despite a 48-hour deadline to leave the country given more than a week ago, a decision Macron said he "applauds". Al Jazeera's Ahmed Idris, reporting from Niamey, said demonstrators expressing frustration about there still being French presence in the country were beginning to take matters into their own hands. According to security personnel, the protest was scheduled to begin about 3 pm (14:00 GMT) but thousands of demonstrators had already gathered by 10am (09:00 GMT), taking police and security forces by surprise.