Sex after war: Ukraine's veterans learn to love
At a modern office in central Kyiv, a 26-year-old Ukrainian veteran is proudly playing a video on his phone that shows him passionately kissing a young woman in a kitchen.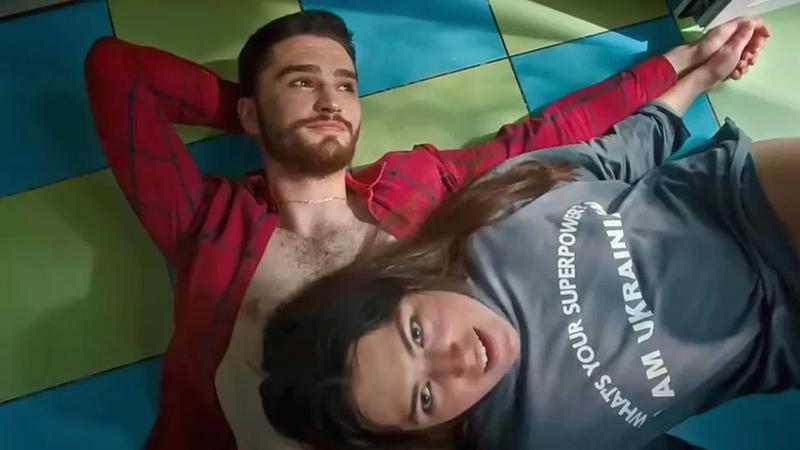 It is an advert for ReSex: a charity that tries to help former soldiers with their sex lives, after suffering physical and mental trauma. In March last year, invading Russian forces launched a brutal siege of the Ukrainian port city of Mariupol, pounding much of it to ruins. Hlib Stryzhko - then a marine - was one of the city's defenders. A Russian blast knocked him from the third floor of a building to the ground. He was then crushed under rubble. Hlib's pelvis, jaw and nose was broken, and as well as being badly concussed, he says the heat of the explosion melted his tactical goggles onto his face. He was then captured by Russian forces and taken as a prisoner of war.
The following month, Hlib was released and sent back to Ukrainian territory as part of a prisoner exchange. But he says he received little medical care during his time in captivity. The BBC first spoke to Hlib just weeks after his release, and later spoke to him during his rehabilitation. It was while Hlib worked on his recovery that ReSex approached him. "After my pelvis injury I had problems that took some time to heal. And [the issue of sex] wasn't talked much about, so I wouldn't want that to happen to other people like me," he says. "That was a motivation to take part in the project." Ivona Kostyna is one of the founders of Veteran Hub, the group which runs the ReSex project. She says they first had the idea for the project back in 2018, after reading about the issue for US soldiers.