The story of banning the burqa and Azan in several countries
One of the liberal principles of the West is feminism or women's freedom. That is, women can do whatever they want. A patriarchal society cannot impose any rules on him. Women will be independent in all aspects, they can work shoulder to shoulder with men in all areas of society or state. There will be freedom in dress and religion as well. Humanity, rights, and freedom of the Western world system have been able to ensure the religious rights of people. Can give women's rights or women's freedom? It becomes clear just by looking at some of their Islamophobic decisions today. Europe and America are dream countries for us. There is freedom, and equal rights for men and women, there is a golden deer. That is our idea. But is the reality really so?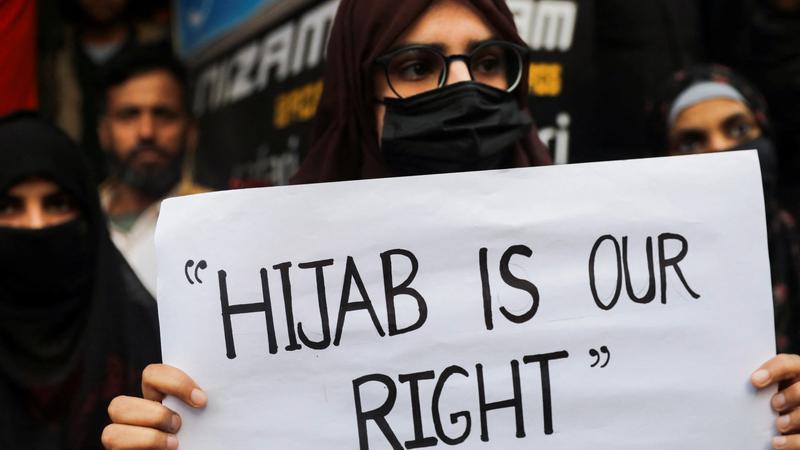 In every country burqa is banned, the hijab is banned, the call to prayer is banned, and mosque minarets and mosques are being destroyed by the hands of westerners. After the loss of the Caliphate, Muslims became the main opponents of Western civilization. Harvard's Samuel P. in the nineties. Huntington has discussed this in detail in his book 'Clash of Civilizations'. As the world moves towards modernity and sophistication, global Islamic restrictions are being challenged. Today we will try to know the history of the burqa and hijab ban in different countries of the world. I will try to know how the peddlers of freedom are spreading their doctrines in third-world countries while undermining the religious freedom of people in their own countries.

France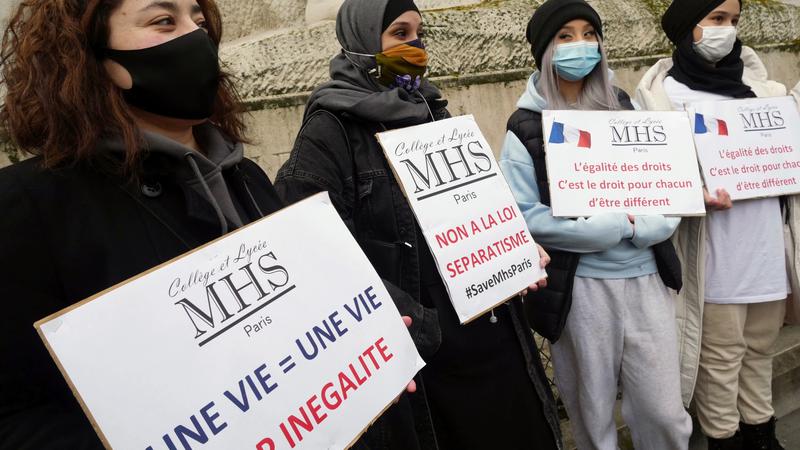 A few days ago, France hung a satirical picture of Prophet Muhammad (pbuh) on the wall talking about freedom of speech. President Macron said he would not back down from this process to ensure the rights of all people. But they, on April 11, 2011, curtailed the religious rights of Muslims and imposed a ban on the burqa. France is the first country in Europe to ban this essential provision of Islam. Not only the burqa but the hijab, niqab, and even any clothing that covers the face cannot be worn. No helmet shall be used which makes it difficult to recognize people. Along with imprisonment, heavy fines are also imposed as punishment. About 51 lakh Muslims live in France. Which is about 6 percent of the total population of the country. France has the largest Muslim population in Western Europe. French President Nicolas Sarkozy announced at the time that the burqa would not be allowed in France. He described it as conflicting with France's ideals of secularism. In France, wearing a burqa is fined up to 32,000 US dollars by law. French Muslims went to the European Court of Human Rights against this. But their efforts were not successful.

Belgium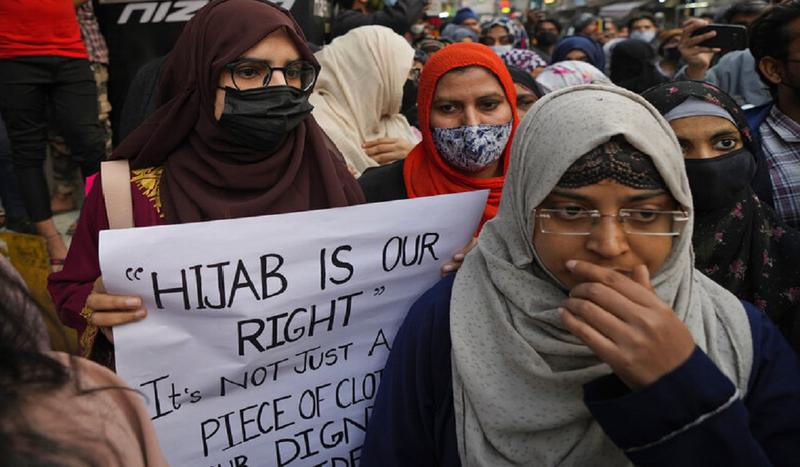 Belgium is the second European country after France to ban the burqa. This law was implemented in July 2011. Violation of this law is punishable by a fine of US$197 or a maximum sentence of seven days in jail. About 6 percent of the country's total population is Muslim. The law was passed by an absolute majority vote in the lower house of the Belgian Parliament. Human rights organizations condemned it but to no avail. The government of that country has said that for security reasons no one can wear a burqa, hijab, or clothing that covers the face.

The Netherlands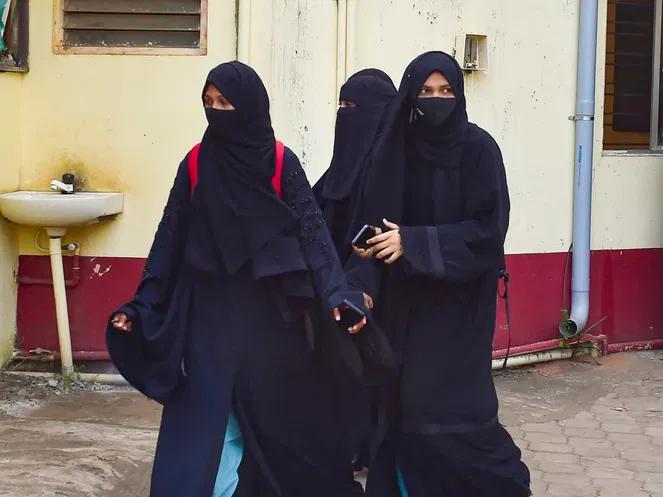 In 2015, the Netherlands enacted a law banning the burqa. But this Act came into effect on 1 August 2019. No woman can wear Islamic dress in public, school-college, universities, hospitals or government offices, parks, etc. Firstly, the security issue is brought up for this. Second, restrictions on Islamic dress are imposed to maintain secularism. Burqas, hijabs, niqabs, masks, and all face coverings are completely banned in the country. Burqa-wearing women tend to be harassed and cornered in this country. The government says public safety is the main reason for such a ban If the face is covered, fines from 150 to 450 euros have been kept in Dutch law.

Switzerland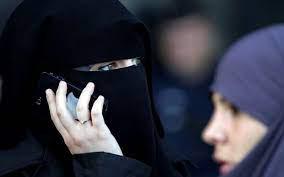 Switzerland is known as a liberal liberal country. About 6 percent of Muslims live in this beautiful country. In 2013, the country's Italian-speaking region of Ticino voted to ban the burqa 65 percent voted in favor of banning After that, burqas were banned in 26 cities In the country, anyone who wears a burqa in public can be fined up to 9,200 euros. Islam has become an issue in Swiss referendums before. In a referendum in 2009, the people of that country voted to ban the construction of mosque minarets against government advice. They argued that the minaret of the mosque was a sign of Islamization. Most recently on March 7 this year, the burqa was banned by law throughout Switzerland. No woman can cover her face. But wearing a mask is mandatory in that country for Corona. The Swiss People's Party, the majority party in Switzerland's parliament, strongly supported the proposal. A leaflet handed out to them reads, 'Stop Islamic extremism', using an image of a woman wearing a burqa. Human rights organizations believe that it is spreading Islamophobia.
United Kingdom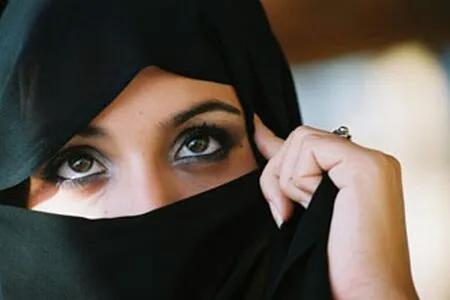 There are a lot of Muslims living in Britain, so there is no ban on Islamic dress But schools have to wear certain clothes In 2007, after several lawsuits, school authorities decided that no one could wear a burqa or niqab in school About 3.3 million Muslims live in the UK. Which is about 4.5 percent of the total population.
Denmark
On May 31, 2018, burqa, hijab, niqab were banned in Denmark. 5.4% of the country's total population is Muslim. In number which is about 3.5 lakhs. According to government guidelines, no woman can wear Islamic dress in public. The secular state management of that country is hindered by this. Therefore, if you wear a burqa in public, you have to pay a fine of 156 to a maximum of 1560 US dollars.
Tunisia
Tunisia is a predominantly Muslim country. About 99.1 percent of the total population is Muslim. In Tunisia, on June 5, 2019, the Tunisian government banned the niqab in places of public gatherings, public transport, and government offices and courts. The main reason for this is to combat terrorist attacks, said the government of the predominantly Muslim country in Africa.
Germany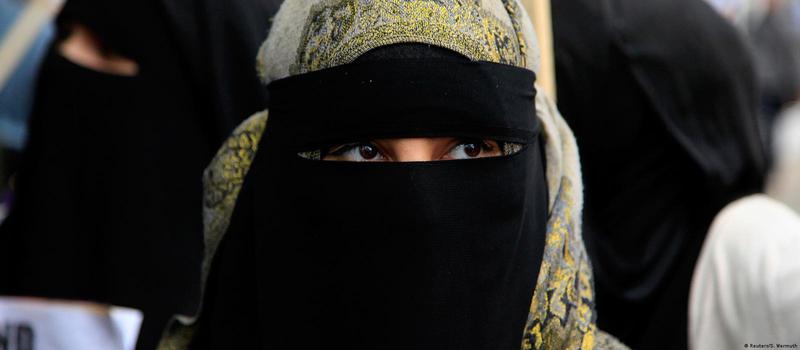 As a nation, Germans are said to be quite generous. But the burqa has been banned in this liberal country too. The burqa niqab has been banned in schools in the state of Baden-Württemberg The administration has informed us that the burkha or niqab cannot be worn to school. Do not wear anything that covers the face. The state had earlier issued this rule for female teachers.

Tajikistan
In September 2017, Tajikistan, a predominantly Muslim country in Asia, banned the burqa and hijab The country's Ministry of Culture has urged women to focus on wearing the country's traditional clothing rather than Islamic veils in a country that is 98 percent Muslim. There are no penalties for violating the law, but there is talk that fines or imprisonment may soon be introduced in the country.
Morocco
Morocco, a 99 percent Muslim African country, banned the production, import, and sale of burqas in January 2017. However, the country's government has not made any official announcement in this regard It is not clear whether there is any ban on wearing the burqa As a result, the country still has a kind of fog about it Austria and Bulgaria have also imposed full or partial bans on wearing face-covering clothing in public.
Azan is prohibited in several countries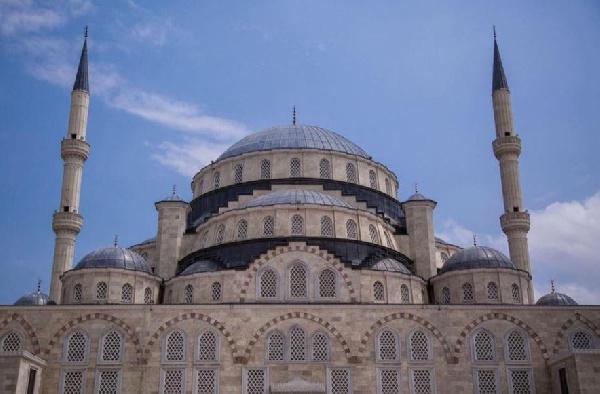 In addition to the burqa, there is a ban on giving the call to prayer in public in several countries. It is completely forbidden to call Azan in the South American country of Brazil. In many European countries, including Spain, there is a ban on calling the call to prayer out loud, but there is no problem in calling the call to prayer inside a mosque. On September 2, 2020, a high court in South Africa banned the loud call to prayer in a mosque in Durban. In 2013, Germany set the rules for calling the call to prayer for Muslims. Then on February 3, 2018, a lower court in the country imposed a ban on Azad. On January 21, 2020, two mosques in Allahabad, India, banned the call to prayer. Besides, Burqa and Azaan were banned in different countries over the ages. It has been relaxed in many countries over time. The secular Atatürk government banned all forms of Islamic rites, including the burqa, and the call to prayer, in Turkey. Former Prime Minister Adnan Menderes was hanged on September 17, 1961, for the crime of calling the call to prayer in Turkey. Currently, all laws are relaxed in Turkey.