Satellite images show the scale of destruction in Bakhmut, Ukraine
Bakhmut is the scene of the longest and bloodiest battle of Russia's war in Ukraine. The 10-month fight has reduced the eastern salt-mining city to a skeleton, with most of its schools, apartments, and shops leveled or severely damaged.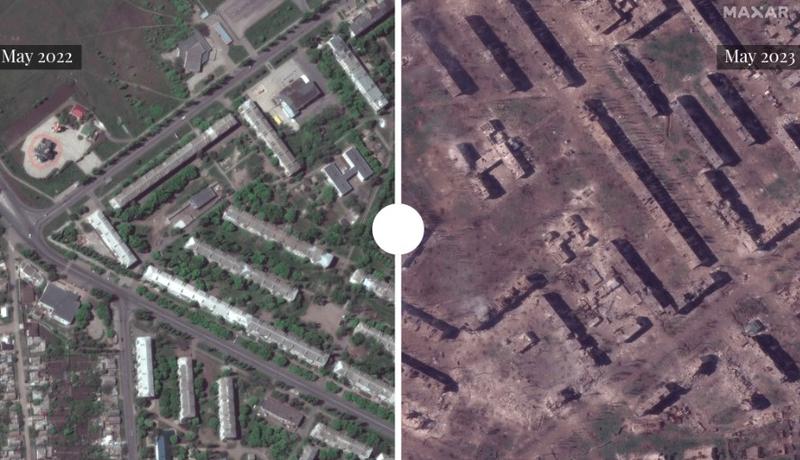 Fighting has decreased and Ukrainian forces still control the southwestern edge of the city of Bakhmut, Deputy Ukrainian Defense Minister Hanna Maliar has said. Russia has claimed full control of Bakhmut, with President Vladimir Putin congratulating his troops and the mercenary Wagner Group. Maxar Technologies has shared satellite images of Bakhmut one year apart from May 2022 to May 2023, showing the scale of destruction in the city. The satellite below shows School 12 and apartment buildings in Bakhmut on May 8, 2022, compared with May 15, 2023.
Some 70,000 people lived in Bakhmut before the war, and now only a few thousand remain. According to the International Committee of the Red Cross (ICRC), about 10,000 Ukrainian civilians, many elderly and with disabilities, are clinging on in horrific circumstances. The battle for Bakhmut has come to represent a symbolic fight rather than a strategic conflict. Its capture by Russian forces would be Moscow's first military gain since the fall of Soledar, a much smaller town northeast of Bakhmut, in January.