Neanderthal: The Ancient Human Species
According to Charles Darwin's theory of human evolution, monkeys, chimpanzees, and humans are descended from the same ancestor, many of us may not believe it but it is true that modern humans, like other animals, have ancient species, whose existence has been found thousands of years ago. Living in the ancient world was not as easy as it is today.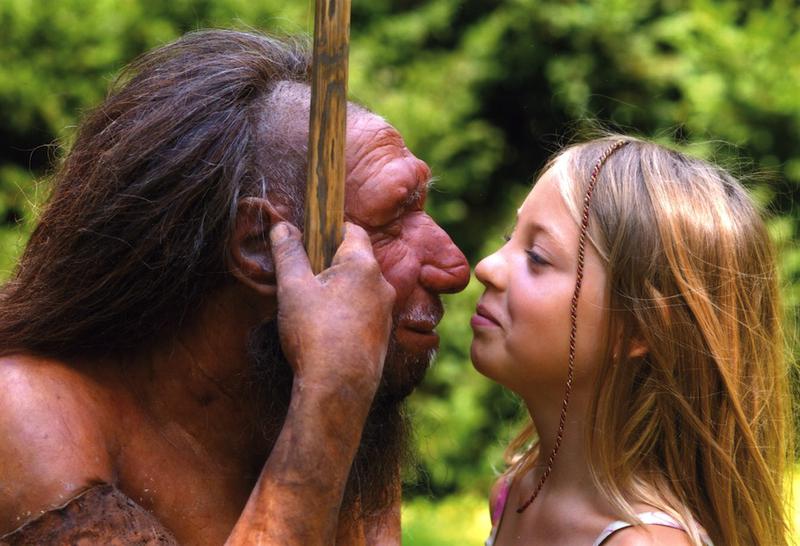 As a result, those species lost the battle to sustain their existence and went to extinction, leaving us a mystery. The behavior, food habits, and lifestyle of those extinct human species were naturally different. Due to extinction, it was not possible to collect much information about them, so we don't know much about them.
Among these human species, Neanderthals are the closest relatives of modern humans and these went extinct after losing to the modern human species Homo sapiens. Almost thirty or forty thousand years ago, they roamed the earth and defeated soldiers in their survival battle. Among the ancient human species, So far, the most information about these Neanderthals has been collected from their numerous fossils.
Neanderthal at a glance
Species: Homo neanderthalensis
Lifetime: About 400,000 to 40,000 years ago during the Pleistocene.
Habitat: Europe and throughout Southwest and Central Asia.
Physical Characteristics: Large nose, arched eyebrows, broad chest, relatively short and stocky body.
Brain Size: At least 1200 cubic cm. to 1750 cubic cm.
Height: About 1.50-1.75 m.
Weight: About 64-82 kg.
Diet: Meat, plants, fungi, and marine animals.
Species Nomenclature: 1864 AD, Name Meaning: "Man of the Neander Valley".
Nomenclature of Neanderthal
Since Neanderthals are similar to the ancient human species, they are included in the genus Homo, the English equivalent of the Latin word homo is human/man, in Bengali "Manush". Geologist William King found fossils of these ancient humans in Germany's Neander Valley in 1856, they were the standard fossil specimens of Neanderthals.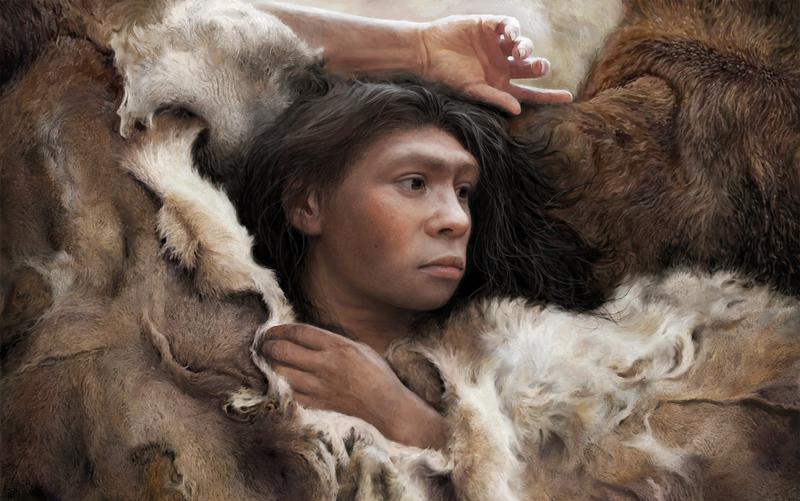 Species were later named after these fossils. Tal is used in German to mean the English Valley. But in the 18th century, Tal was pronounced as Thal by the Germans. Johansson and Edgar (2006) suggest using Homo as the generic term and neanderthalensis as the species term in the case of international names. As a result, the scientific name of Neanderthals is Homo neanderthalensis. They are generally used to refer to ancient humans.
When and where they lived
How long time the extinct Neanderthals were on the planet can be determined by examining their various fossils. Neanderthals are thought to have a long evolutionary history and the oldest examples of Neanderthal fossils are about 430,000 years old. The most-known Neanderthals lived about 130,000 to 40,000 years ago, after that, all physical evidence got disappearance.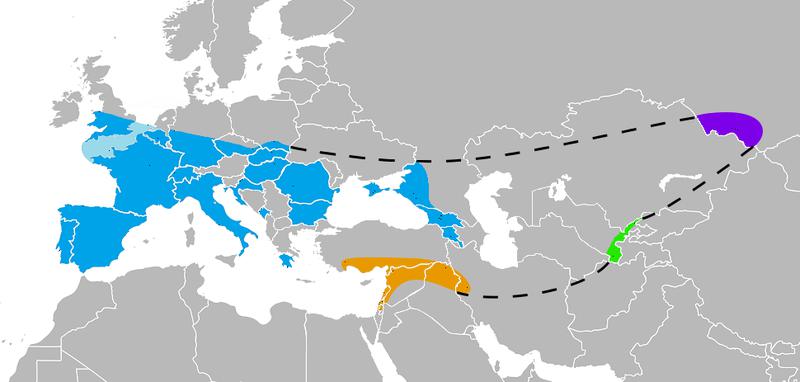 Neanderthals evolved in Europe and Asia while modern humans Homo sapiens evolved in Africa. Fossil evidence found in Spain and Kent suggests that Neanderthals were well-established in Europe around 400,000 years ago. Neanderthals were adaptable, allowing them to roam from Euro-Asia, western Portugal, and Wales to the Altai Mountains in eastern Siberia, despite extremely cold and hot climates.
Physical structure of Neanderthals
Neanderthals had a unique body structure, which served as their main tool to survive in harsh environments. Their skulls were long and low and their eyebrows were long arched above the eyes. The central part of the mouth was slightly more forward. The most striking aspect of the appearance of Neanderthals is their broad and long nose. Scientists hypothesize that their distinctive nose was necessary for adaptation to harsh cold climates. The large internal volume of the nose helps keep the inhaled breath warm and humid. Neanderthals were primarily carnivores, but by analyzing the structure and use of teeth, scientists believe they were also herbivores. Their teeth were large and marked with scars. They used the teeth as a third hand for preparing food and other materials.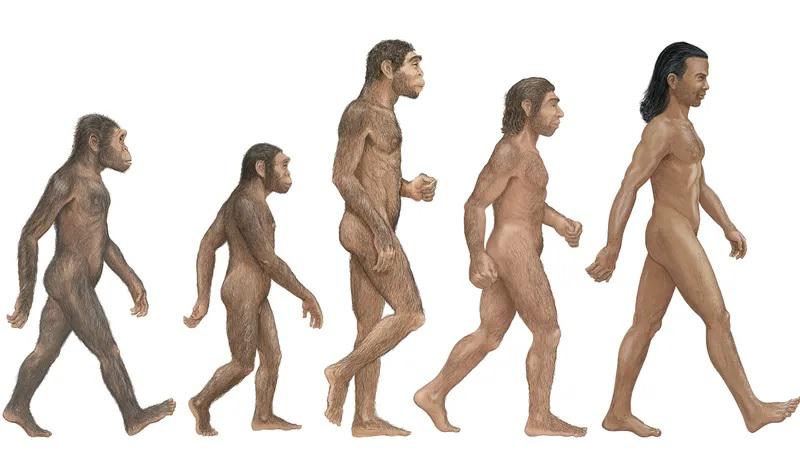 Neanderthals had strong and muscular bodies. The hips and shoulders were broad. Adult Neanderthals weighed between 64-82 kg and were 1.50-1.75 m tall. Neanderthals had strong limbs and stocky bodies to survive the harsh environment and hunt. Early Neanderthals were taller than extinct Neanderthals, although their weight was similar.
Intelligence and behavior of Neanderthals
Although neanderthal were cavemen humans, their intelligence and behavior were much more advanced and sophisticated. Neanderthals had a larger brain than modern Homo sapiens. The reason behind this is that Neanderthals had a long brain development process. The greatest example of Neanderthal intelligence comes from the hunting weapons they made. The special stoned method of making weapons is called the 'Lives'. In addition, Neanderthals used animal bones to make weapons. From these data, it can be understood that they used to hunt in distant places from their location and could make weapons if necessary.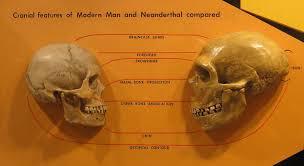 By analyzing the hunting injuries, it can be said that Neanderthals hunted mammoths, deer, and wild bulls and were quite skilled at these hunts. Neanderthals did not live alone, but spread out in small groups and tended to maintain contact among themselves. They learned to make fire, which helped them survive in the extreme cold, but whether they used fire to prepare food is unknown. Neanderthals have used animal skins as clothing and their Excavations have shown that they buried the bodies in the ground and used special markings on the graves and even placed flowers on the graves.
Language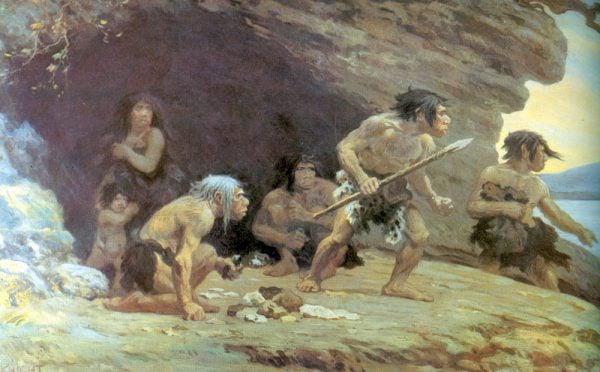 Neanderthals are thought to have been able to communicate with themselves and others using vocal language. But it was not possible to preserve the tissue of the larynx from fossils, the discovery of the hyoid bone of Neanderthals in 1989 gave idea among scientists that they needed to use the tongue. Later, computer modeling of how it worked showed that Neanderthals had similar hyoid bones to modern humans. In 1998, scientists suggested, Neanderthals had a hypoglossal canal indicating a neural need for their language because it carries the hypoglossal nerve that controls the tongue muscles. They believe the language of Neanderthals was very simple.

Artwork
Apart from making hunting weapons, Neanderthals were adept at making a variety of jewelry using the bones, nails, and teeth of hunted animals. The oldest jewelry that has been found is about 113,000 years old. A variety of animal and ivory jewelry made by Neanderthals was discovered in the Grotte du Renne cave in France. Moreover, they used to apply various natural dyes on their bodies to disguise themselves.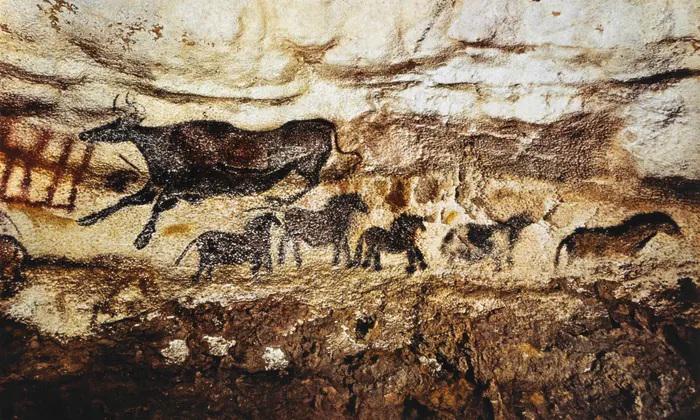 Researchers have also found various paintings in different caves of the Neanderthal period. In 2018, a review of the paintings found in three caves in Spain shows that they are from about 64 thousand years ago, when modern humans did not appear in Europe, that is, Neanderthals developed artistic consciousness before the appearance of modern humans.
Mystery of becoming cannibals
In the study of human bones found in various caves where Neanderthals lived, scientists reveal important information that they practiced their meat-eating own species called cannibalism. The broken bones of the horses and deer they hunted and the process of detaching the meat are similar to the human bones found in the cave. However, these human bones are very close to the extinct Neanderthals when Homo sapiens almost succeeded in their dominance. Neanderthals were apparently intelligent, exactly what led them to become cannibals remains a mystery.

Story behind the extinction
According to scientists, the extinction of Neanderthals was not due to any one reason but several reasons. Homo sapiens is believed to be the main reason behind their extinction. Homo sapiens and Neanderthals once co-existed on Earth. Neanderthals began to compete with sapiens because of developed and advanced weapons. Moreover, Homo sapiens were also ahead in reproduction, which led to a gradual increase in their numbers and a habitat crisis created for the Neanderthals. Even genetically, Neanderthals were weaker than Homo sapiens. Adverse weather conditions were another main reason for extinction. Once living in extremely cold climates, Neanderthals were unable to adapt to the Earth's temperature which continued to rise and went extinct.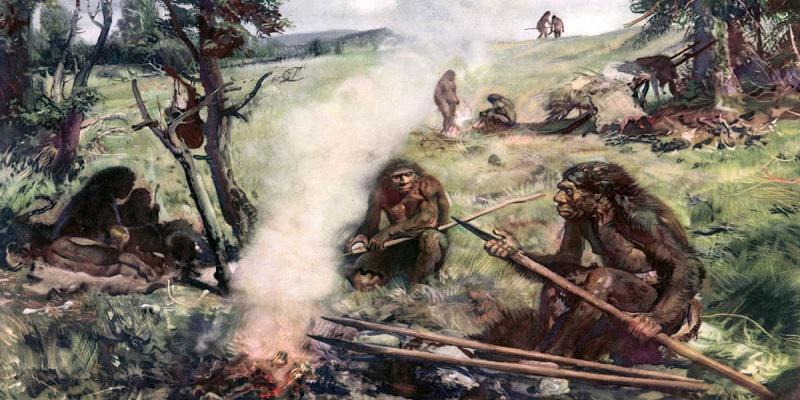 Relationship between Neanderthals and Homo sapiens
Scientists say that 1- 4 percent of modern Homo sapiens have Neanderthal DNA. But according to some plausible sources, its amount is 15-20 percent because their physical structure can be observed even in the present people. Between the arrival of Neanderthals in Europe and their extinction, they spent a considerable amount of time co-existing with Homo sapiens and had limited sexual intercourse. This resulted in the exchange of DNA among themselves and the influence of homo sapiens's dominant gene increased. However, this DNA is not found in African people because Neanderthals and Sapiens are bred outside of Africa. Thus, in the survival fight, Homo sapiens have been permanently on the earth whereas Neanderthals, the ancient homogeneous of Homo sapiens, went extinct leaving us in a mystery.