Ancient technology: Inventions that are centuries ahead of their time
Archaeologists are often surprised to learn about the various technologies of ancient times. Because these technologies were several centuries ahead of their time. For example, in ancient times, the Greeks created a special clock that was able to keep track of the movements of planets and stars, and lunar and solar eclipses, among other things. These advanced technologies are called 'ahead of time' inventions.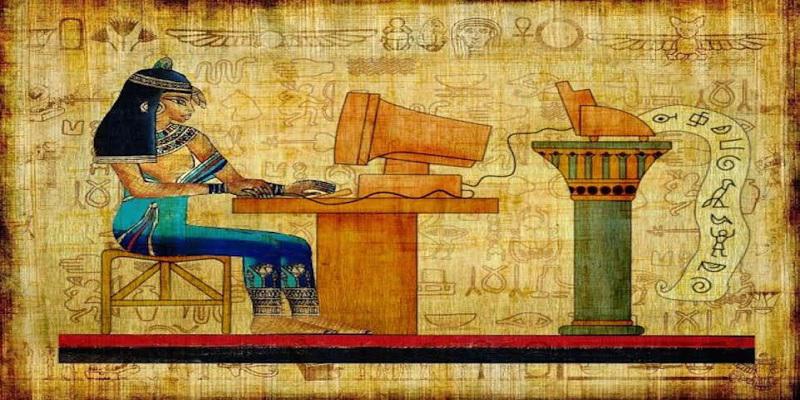 Although we say nowadays the development of technology is a time-consuming and slow process. But archaeologists have discovered various technologies from past eras, and those technologies are not just a few decades old. Rather, it was several centuries ahead of that time. Although some say that the technology of that time was more advanced than the current modern technology or was equal to modern technology. But this is also a misconception. Ancient innovations ranging from 'Damascus steel' to 'Roman concrete' were once lost. But now researchers have brought them back. Let's take a look at some of the cutting-edge technologies of the past.
Greek fire: the flame that does not go out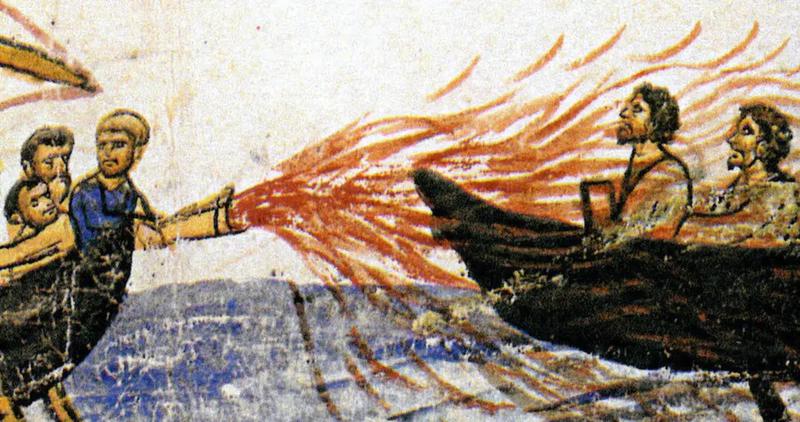 During the Umayyad period in 674, when the Muslim navy besieged the Roman city of Constantinople, the ships were set on fire with these flames. The Muslim forces were not aware of this fire. Fire was often used in naval warfare and could easily be extinguished with water, cloth, or sand. But this blaze was no ordinary fire. Once a ship caught fire through this flame, it could not be extinguished. Destroying the entire ship, it burned for a long time even in seawater. The Umayyad army fell prey to this formidable military invention. It is called Greek fire, Roman fire, drinking fire, sea fire, and many others. Its original ingredients are not known. However, historians believe that petroleum, sulfur, or gunpowder was used to make this flame. But among these three, petroleum has the most potential. Because gunpowder was not widely available before the 14th century. And gunpowder also does not have such destructive power. But the popularity of this flame is not due to its chemistry or ingredients. The reason behind its popularity is the design the Greeks created and the way they used a pump to throw it at the enemy under pressure.
Antichaetra Mechanism: A cosmic clock that predates the age of Copernicus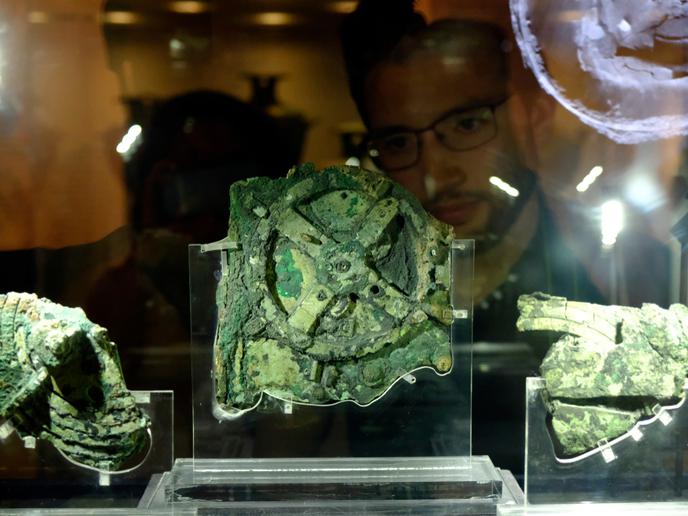 In 1901, the Antichaetra Mechanism clock was found off the coast of a small island in Greece. Divers recovered this device from the bottom of the sea with 37 bronze gears attached to a wooden box. Scientists initially hypothesized that it is the 2,200-year-old Antichaetra mechanism that was used as a computer in ancient times. The idea that scientists are not wrong has been proven true in today's era. The scientists found by CT scanning the device that it was essentially a cosmic clock that kept track of the time of the planets and stars in the solar system. An attempt was made to create a replica of it in 2021. It is said to be a creation of Greek scientists that combined Plato's mathematics from Babylonian astronomy and ancient Greek astronomical theories. It kept track of lunar and solar eclipses and time. The instrument could keep track of the positions of the moon and planets, the Metonic calendar, the Olympiad cycle, and many other things.

Damascus Steel: The sword that never rusts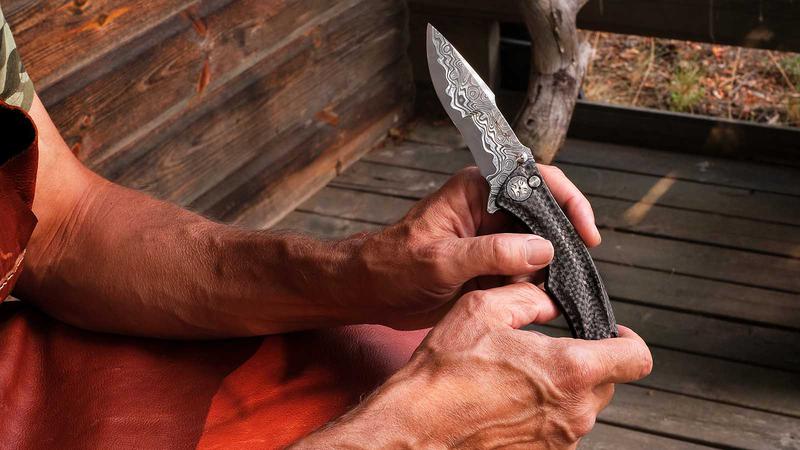 Damascus steel was discovered in the mid-ninth century when Muslims were fighting the Crusaders. Swords made of Damascus steel were several times stronger and sharper than the swords of the Crusaders. As seen in the popular Turkish serial Dirilis Artugul, Sulayman Shah, the father of the protagonist Artugul, also had a sword made of Damascus steel. Besides, it is shown in the serial, the then Seljuk Sultan Alauddin also used swords made of Damascus steel. Damascus steel swords skyrocketed in popularity for the next few centuries. However, as the era of the sword gradually ended and guns and cannons came, its secret manufacturing process was lost in 1850. But the metallurgist C.S. Smith, who worked on the Manhattan Project, was trying to restore Damascus steel. But unfortunately, Damascus steel has never been authentically recreated. Because that steel is no longer available. However, since the 1960s researchers have attempted to recover Damascus steel with new techniques that achieve similar results. Its development is still ongoing. A 2018 study claimed that it is possible to make Damascus steel by adding small amounts of carbide-forming elements such as vanadium (V).
The Hufeng Didong Yi: The World's First Seismoscope
The Hufeng Didong Yi, built in China about 2,000 years ago, was the world's first seismoscope. China was a country plagued by earthquakes. It was built by Zhang Heng, an eminent astronomer, cartographer, mathematician, poet, painter, and scientist. who lived under the Han Dynasty from 78 to 139 AD.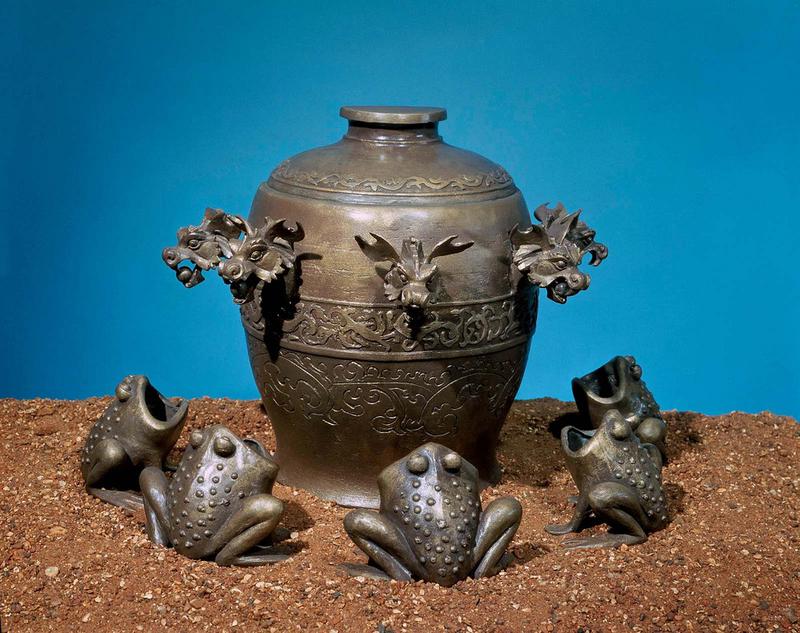 The design of Hufeng Didong E is aesthetically designed. It consists of a large copper pot. The vessel was fitted with an eight-tubed copper pot that looked like a dragon's head. A copper pot is placed under each dragon's head. According to a 2009 study from Taiwan, "Zhang's seismoscope" is hailed as a landmark discovery, as it can not only indicate the occurrence of earthquakes but also information about their origin. However, how the seismoscope actually works is still unclear. However, researchers have suggested that earthquakes move a pendulum inside the container. This causes a small ball to pass through a dragon's head into the mouth of the corresponding vessel, thereby indicating the direction of the earthquake.
Roman Concrete: Cement that never corrodes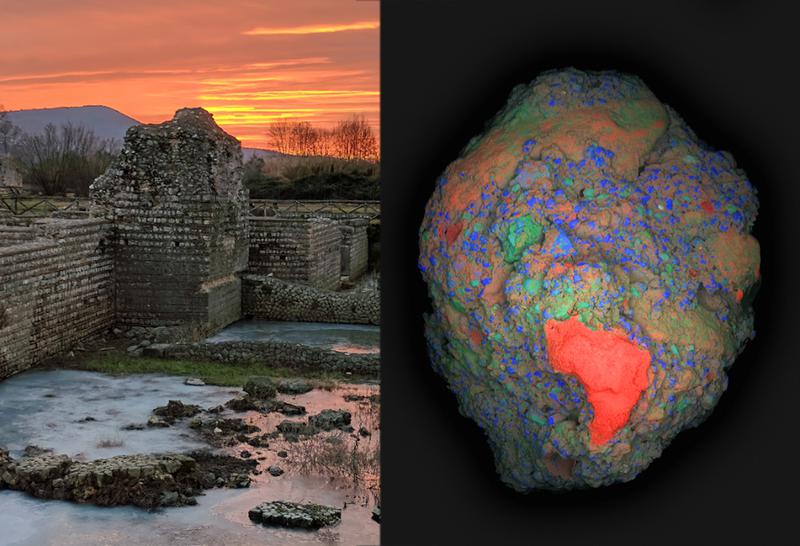 Much of the architecture of ancient Rome would not have been possible without Roman concrete. Roman concrete was a mixture of water and stone mixed with volcanic ash and lime. According to the ancient Roman writer Pliny the Elder, fragments of stone were transformed into a stone that was invincible to all and grew stronger day by day. Ancient Greek architect and engineer Vitruvius, in his book 'Ten Books on Architecture' in the 25th century BC on Roman concrete materials, wrote that lime should be mixed with volcanic ash in a ratio of 3:1 or 2:1 if the construction is under water.

Baghdad Battery: Ancient Electric Pain Relief Device
Archaeologists have called the device the 'Baghdad Battery'. It is an instrument made of a ceramic pot, copper tube, and iron rod that was found near the capital of Iraq. Archaeologists believe three separate objects were joined together to form a special device. The device is believed to be capable of generating electricity, although its purpose is still unclear.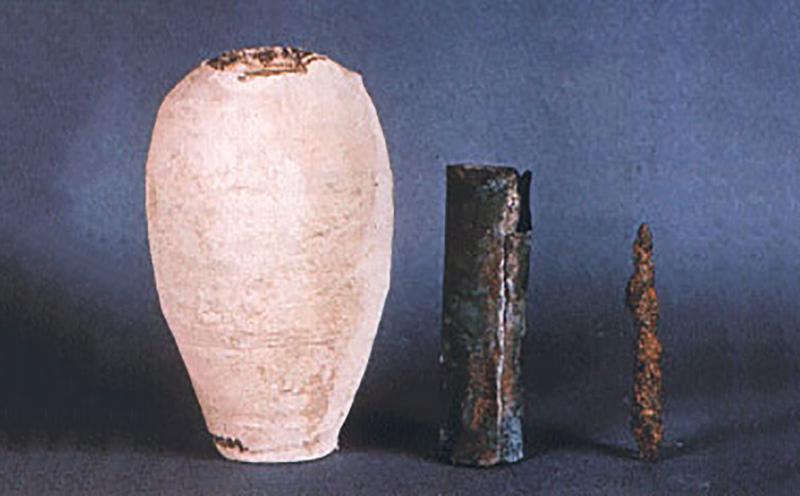 It was originally used as a galvanic cell to electroplate something, said Wilhelm Koenig, director of Iraq's antiquities department. This theory was initially widely accepted. However, no other electroplated objects have been discovered from that region so far. In 1993, Paul Kaiser of the University of Alberta in Edmonton proposed a different theory. He argued that the battery acted not as a galvanic cell, but as an analgesic device that could relieve pain by transmitting electrical charges. As electric fish was sometimes used in Greco-Roman society for headaches, rheumatism, and other treatments. After the invention of this device, it was used to treat pain, replacing the electric fish.