Ron DeSantis to launch 2024 presidential bid on Twitter
Florida Governor Ron DeSantis will announce his 2024 presidential bid in an online appearance with Twitter CEO Elon Musk on Wednesday. Mr. Musk is scheduled to host a Twitter Spaces conversation with Mr. DeSantis at 18:00 local time (22:00 GMT).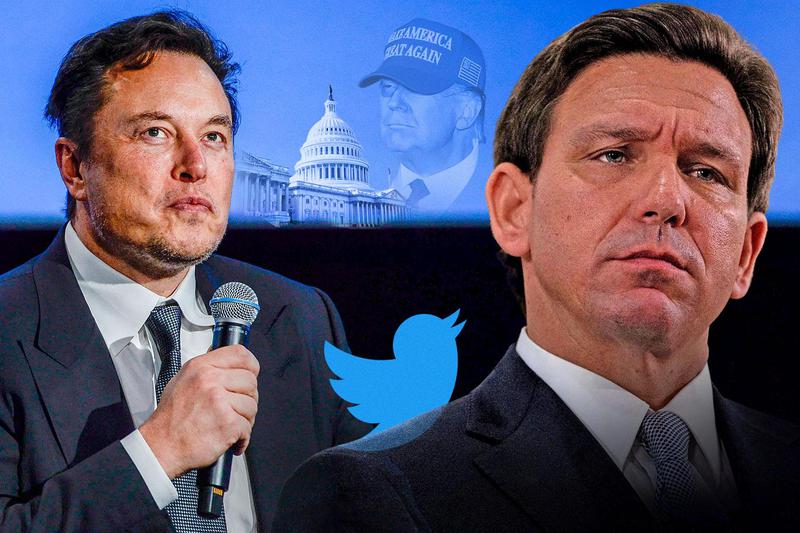 An official launch video from the DeSantis campaign is expected later the same evening. Mr. DeSantis, 44, is viewed as former president Donald Trump's chief rival for the Republican Party's nomination. The governor joins a growing list of contenders seeking to unseat Mr. Trump, who leads by more than 30 points in national opinion polls. Republican voters go to the polls in a series of primary elections beginning next February to determine which candidate will face President Joe Biden, a Democrat, in the November 2024 general election.
Twitter Spaces is a platform that allows "creators" to host live audio conversations that other Twitter users can join and engage with. Wednesday's event will be moderated by tech entrepreneur David Sacks, a close ally of the Tesla founder and a supporter of Mr. DeSantis. A Fox News tweet about the upcoming Twitter Spaces "interview" was retweeted by Mr. Musk to his 140 million followers on Tuesday. It was not immediately clear whether the two plan to appear together in person and whether Mr. Musk is showing support for the Floridian's campaign by hosting the launch on his platform..
At a Wall Street Journal (WSJ) event earlier, Mr. Musk claimed the occasion will mark "the very first time" such an announcement takes place on social media. He told attendees that he was not planning to make an endorsement but wanted to use Twitter as a public town square. The tech mogul has previously expressed support for Mr. DeSantis in 2024, including writing on Twitter last November that his preference is for "someone sensible and centrist".